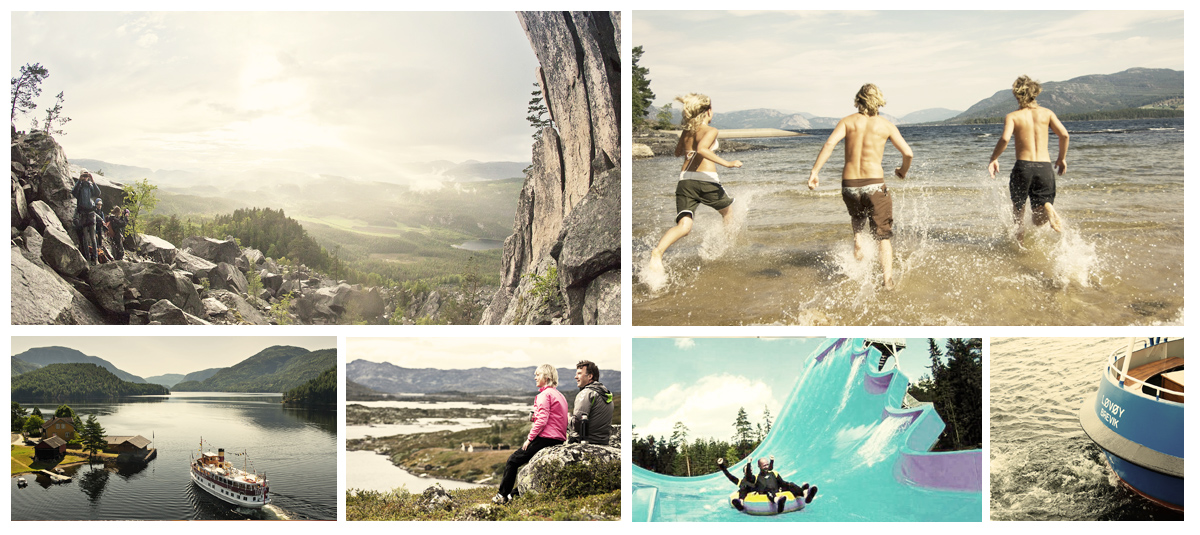 The summer in Telemark offers many kinds of opportunities. Hardangervidda, Norway's largest national park is one of them. For children, we have parks like the Adventure Factory (Eventyrfabrikken), water park in Langesund, Skien and Rjukan, Bø Summerland, climbing park in Skien, farm visits etc.
The Telemark Canal, which stretches 105 kilometers from Skien to Dalen offers cultural history, bustling crowds, constantly changing landscape and lock passages just as they were over 100 years ago. The two nostalgic canal boats M/S "Victoria" and M/S "Henrik Ibsen" sail in regular routes between Skien and Dalen from May to September and offer cruises from 2 to 11 hours. The somewhat newer M/S "Telemarken" sails between Akkerhaugen and Lunde.

Hiking in Telemark
Telemark offers hiking possibilities from the coastline to the soft valleys in Vrådal and Nissedal, spectacular walks along the Telemark Canal and up to the Hardangervidda mountain plateau where wild reindeers roam. Popular walks are i.e. the Lårdal path in Tokke, climbing Gaustatoppen in Rjukan, Hægefjell in Vrådal, Solstien (the sun path) in Rjukan, Falkeriset - a path with stone stairs built by sherpas from Nepal - with a stunning view of Hardangervidda and Gaustatoppen.

Golf
Telemark can offer several good golf courses, all of them situated in beautiful surroundings. Kragerø Golfpark and Lønne Golfklubb in Kragerø, Grenland Golfklubb in Skien, Vrådal Panorama Golf Putting in Vrådal and Norsjø Golfpark on the shore of lake Norsjø in mid-Telemark.

Cultural attractions
A strong cultural identity is what characterizes Telemark. Telemark's historic buildings tell a tale from the 900 year old stave church in Heddal to the modern West-Telemark museum that opens this year. The many museums of different sizes in Telemark illustrates life as it used to be; on the coast, in the cities and in the countryside.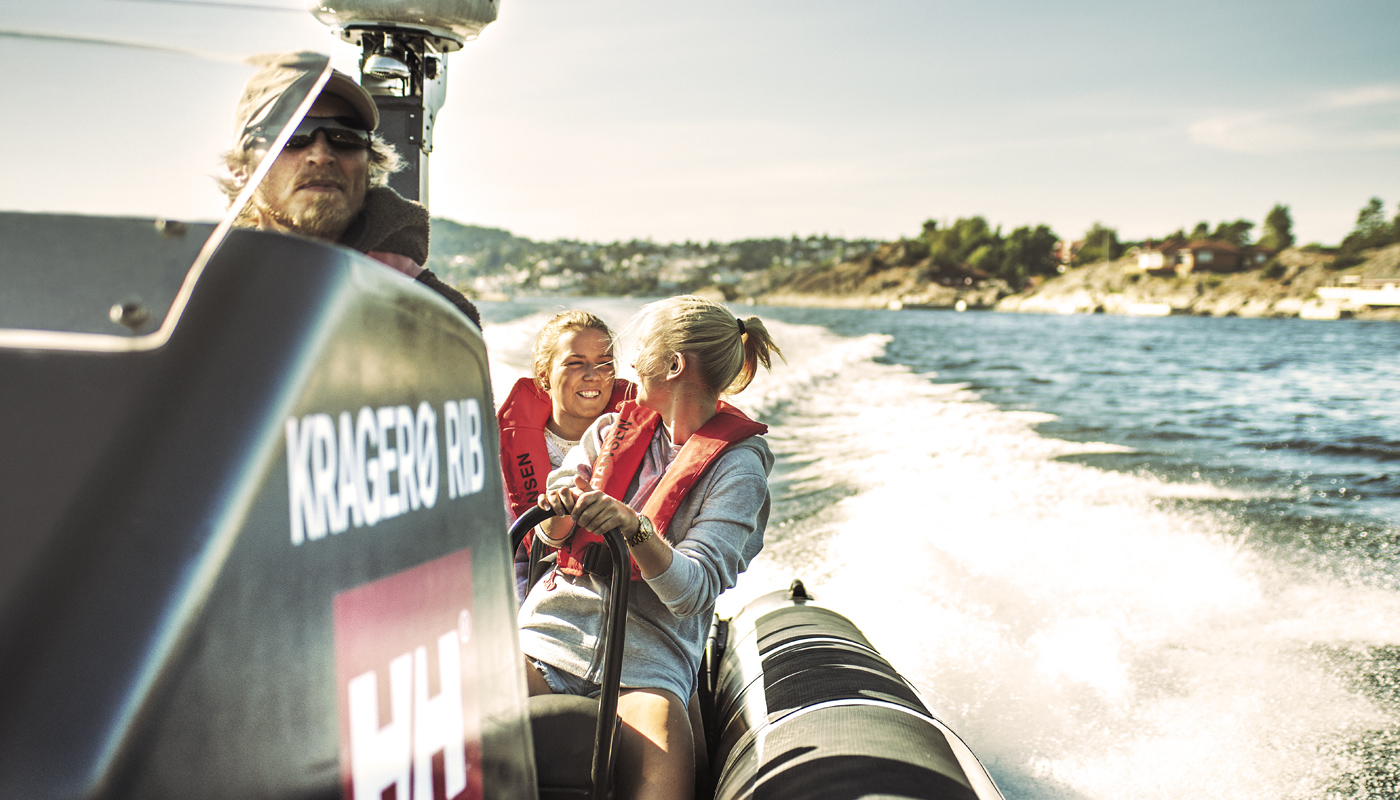 Go boating in Telemark
Telemarks nature is perfect for boating activities, and the possibilities are many. Kragerø RIB offers rib tours in the idyllic archipelago. The ferries in Brevik and Kragerø bring passengers to many of the beautiful islands on the Telemark coast. MB "Fjellvåken" sails in scheduled route between Skinnarbu and Mogen cruising the Lake Møsvatn on the Hardanger Mountain plateau. In Vrådal the old tug boat "Fram" is cruising Lake Nisser, while a charming little cable ferry brings people across Lake Nisser from Sundsodden to Fjone. The canal boats MS "Henrik Ibsen", MS "Victoria" and MS "Telemarken" sail on the Telemark canal from May till September.

Fishing
Telemark is one of Norway's best fishing counties and can offer fishing in the sea, rivers, lakes and mountain lakes. One of Europe's best deep sea fishing waters is outside Langesund. Trout is the most common catch in the fresh water lakes.

Water parks
Bø Summerland, situated just ouside the village of Bø, is Norway's largest aqua park, with one of the world's largest artificial waves for surfing and Norway's biggest water roller coaster. Enjoy indoor water parks at Rjukanbadet in Rjukan and Skien fritidspark in Skien. Skjærgården Badepark in Langesund offers both indoor and outdoor pools, and is situated right on the brink of the sea.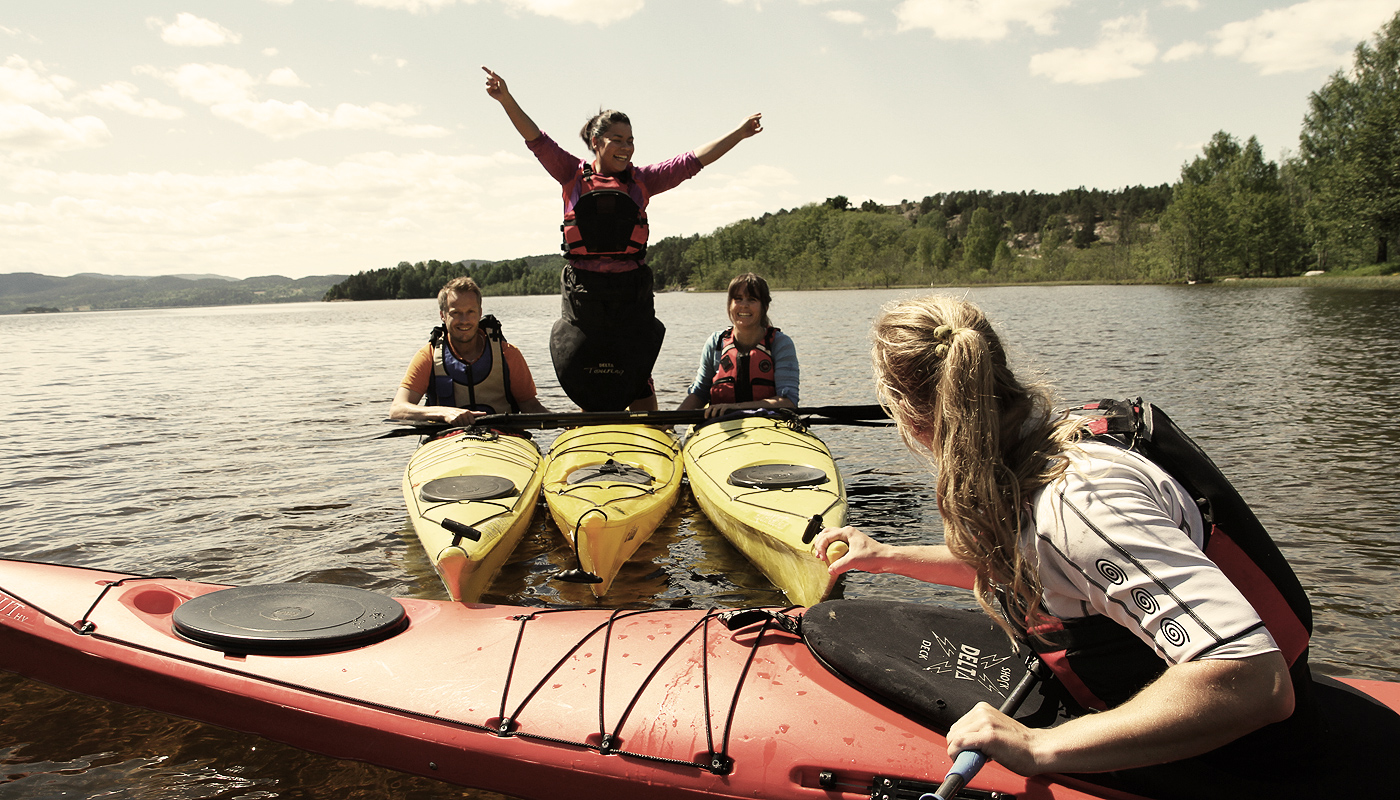 Telemark is scattered with rivers, lakes and canals that give great opportunities for kayaking and canoeing. From the open sea with its multitude of islands through the wooded area with rivers and lakes, into the lowlands with is many lakes up to the mountain lakes on Hardangervidda mountain plateau. The Telemark Canal is especially popular with paddlers with its many locks, narrow canals and beautiful lakes.

Bicycling
Telemark is an exciting area for bicyclists and there are a number of different routes to choose from; island jumping outside the coastal town Kragerø, offroad cycling in Nissedal, Vrådal Mountain bike park in Vrådal, to the Hardanger mountain plateau that brings you into beautiful and charming high mountain nature. One of the scenic routes follows the Telemark Canal from Ulefoss to Dalen, and the national cycle route no. 2 runs here. Bicycles for rent in Lunde, Dalen, Rauland, Vrådal and Rjukan.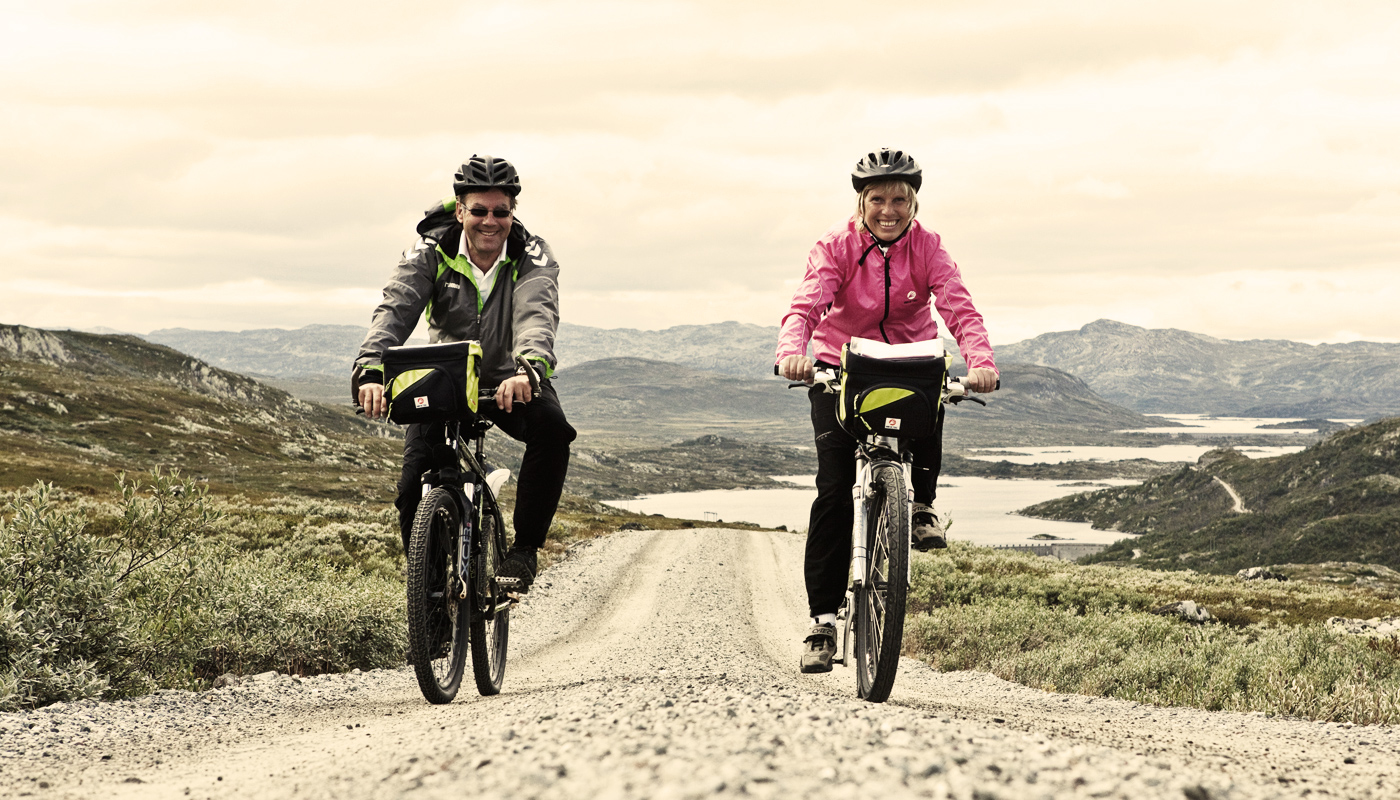 Festivals
Telemark offers a variety of festivals and events throughout the summer; Porsgrunn International Theatre festival, Country festival in Seljord, Skåtøy song and poetry festival, "Mersmak" food festival in Skien, Baccalao festival in Brevik, Langesund seafood and fish festival, just to mention a few.

Telemark for children
Farm visits are popular activities for families with children, and most areas in Telemark offer this. Of course the water parks in Rjukan, Bø, Skien and Langesund is a hit with the youngest. The Himalaya climbing park in Skien, the sea serpent tower in Seljord, and the wakeboard arena at Norsjø Ferieland is a popular place to visit for families. Telemark Museum offer daily activities for children in all their museums.