Henrik Ibsen is one of the greatest writers and most performed dramatists in the world. During his 60 years as an active author, Ibsen wrote over 30 plays and 250 poems.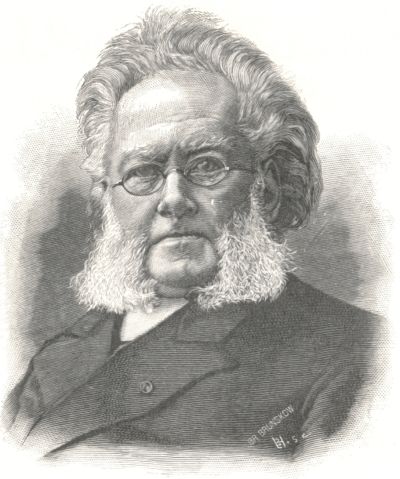 Ibsen was born in Skien on March 20, 1828. He lived in Skien throughout his childhood.
Welcome to Skien - Home of Ibsen!
Skien
In Henrik Ibsen's time Skien was a lively commercial and cultural city of 3,000.
He was born in the Stockmann Farm next to today's trading area, and then moved to Altenburger Farm further up the street. There are statues, street names, parks and quotes on the ground that says something about him in Skien. A big fire in 1886 left the center of Skien in ruins, - the only authentic buildings and enviroment from Ibsen's time can be found today in Snipetorpgaten.
Henrik Ibsen Museum
Henrik Ibsen was born in Skien, but moved as a 7 year old to the family's country house on Venstøp 5 km outside the town. Today, this Venstøp Museum offer tours and adventures throughout the summer.
At the Ibsen Venstøp Museum you can get to know Henrik Ibsen's childhood and how his family lived. The exhibition includes several of Ibsen's famous texts, his christening robe and one of his famous top hats.
There is also a cinema, masquerade loft for children and a café with coffee, waffles, ice cream and of course Ibsen's famous gingerbread on the menu. Welcome!
Food traditions in Skien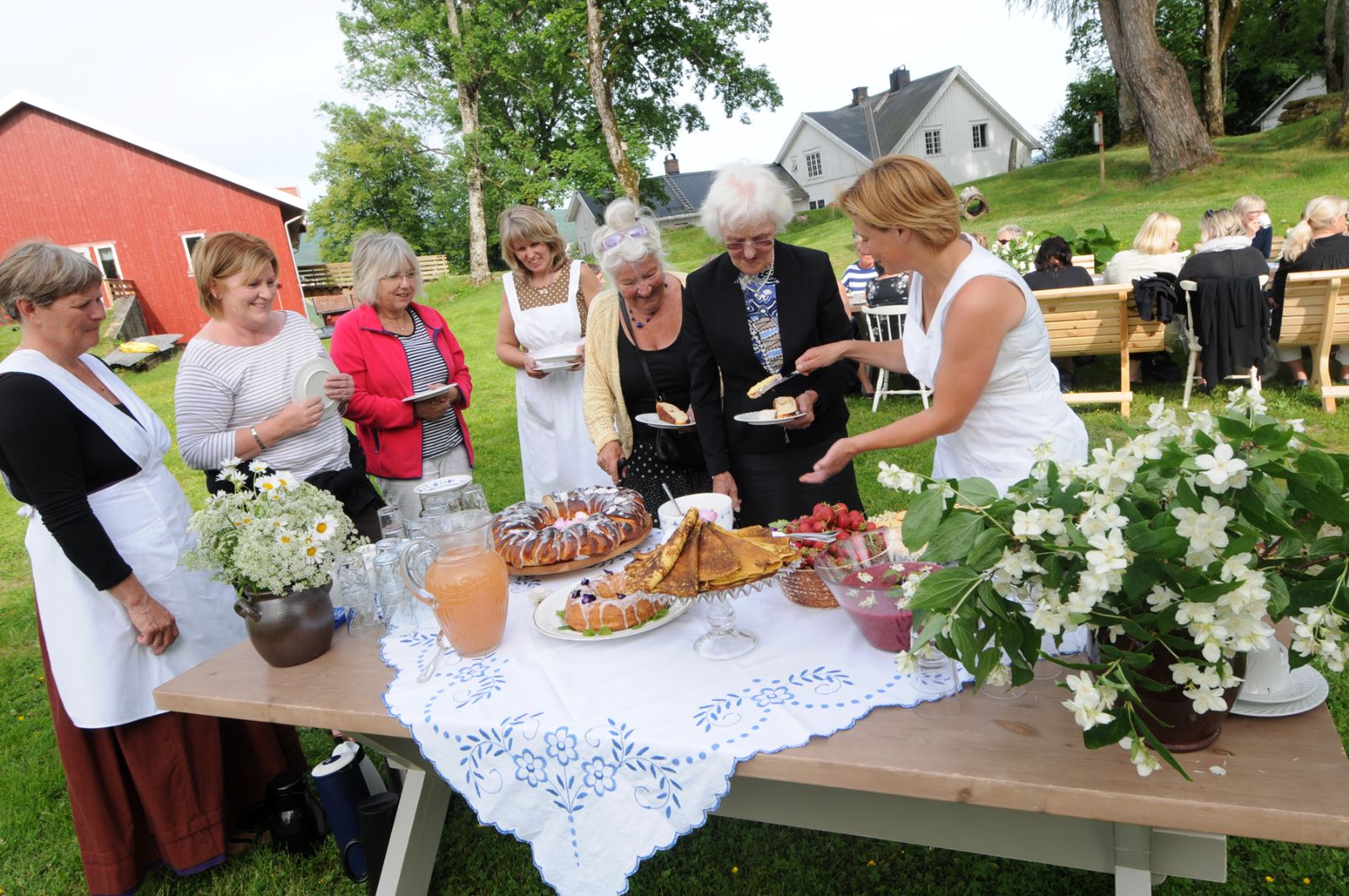 Skien has a variety of traditions. The Mersmak food festival is one of them. It takes place in the center of Skien in August every year.
Ibsens birthday on March 20
Every year the celebration of Ibsen's birthday takes place in Skien. Children from kindergardens are invited to the coronation of the statue and birthday party in the town. The birthday is celebrated over several days and includes experiences like city walks, talks, markets and culinary experiences.

Facts about Ibsen - did you know that:
Ibsen lived on the farm Venstøp from the time he was 7 - 15 years.
Henrik Ibsen went to apothecary studies in Grimstad
Henrik Ibsen enjoyed playing with model theater / puppets when he was a child
Henrik Ibsen was only 1,61 meters tall
Henrik Ibsen went with high heels
Henrik Ibsen married Suzannah Thoresen in 1858
Henrik Ibsen enjoyed awards and arranges
Henrik Ibsen slept a nap every day
Henrik Ibsen's second son was named Sigurd
Henrik Ibsen did not like large corporations
Henrik Ibsen used the pseudonym Brynjolf Bjarme as an artist name
Henrik Ibsen's only collection of poems was called simply "Poems" ("Digte")
Henrik Ibsen was a good friend of Bjørnstjerne Bjørnson
Henrik Ibsen's son, Sigurd, married Bjørnstjerne Bjørnsons daughter
Henrik Ibsen lived 27 år abroad – 11 years in Italy and 16 years in Germany