About Telemarksvegen
The Telemark Route, Major Road 41, winds its way through the beautiful scenery of six municipalities from the southern Norway to inland Telemark. On its way through the municipalities of Kristiansand, Birkenes, Froland, åmli, Nissedal and Kviteseid, The Telemark Route offers 180 km of typical Norwegian landscape.
The scenery is abundant and beautiful with its smooth rocks on the salty shores, green moorland, plentiful fishing in its lakes, breathtaking waterfalls and spectacular sheer mountainsides. As a taste of Telemark on route to the fjords, or as part of a round trip, The Telemark Route is an attractive alternative. Ancient cultural heritage sites, and local art and handicrafts play a major part in the experience of traveling along this road.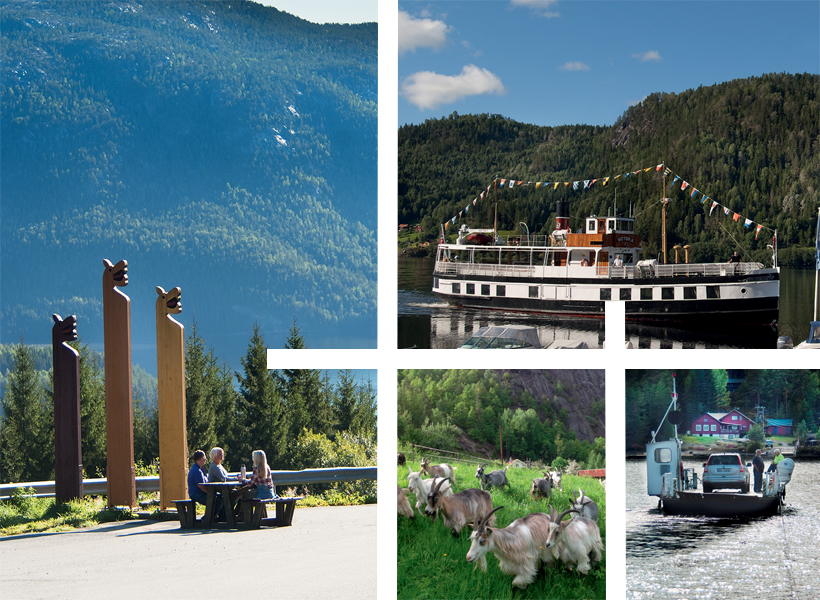 The Telemark Route also offers such exciting activities as mountaineering, golfing, canoeing, beaver safaris, fishing and bathing - and of course winter activities in the spectacular Gautefall and Vrådal areas.