The archipelago has great significance for Kragerø and is an experience in itself, with 495 islands and reefs that are ready to be explored. There are many ways to get around. One possibility is to take a taxi boat! You can also bring a bicycle on board.
Even if you do not necessarily go to a special place, you can also book a tour! The local captains can show you idyllic places that otherwise is out of reach when you take the ferry.
For booking you can call the boats directly. When not out on missions, the taxi boats are docked at the "taxibåtbrygga", near the ferry port.
Runar Larsen Taxibåtservice AS, phonenumber +47 97 00 33 00
Bjørn taxi boat & hytteservice, phonenumber +47 40 60 40 00
Per Haudt Skyssbåten, phonenumber +47 99 27 05 06
Geir Aasvik, phonenumber +47 92 62 12 00
Ole Gundersen, phonenumber + 47 90 80 44 44
Taxiboat Langøy, phonenumber +47 93 00 00 00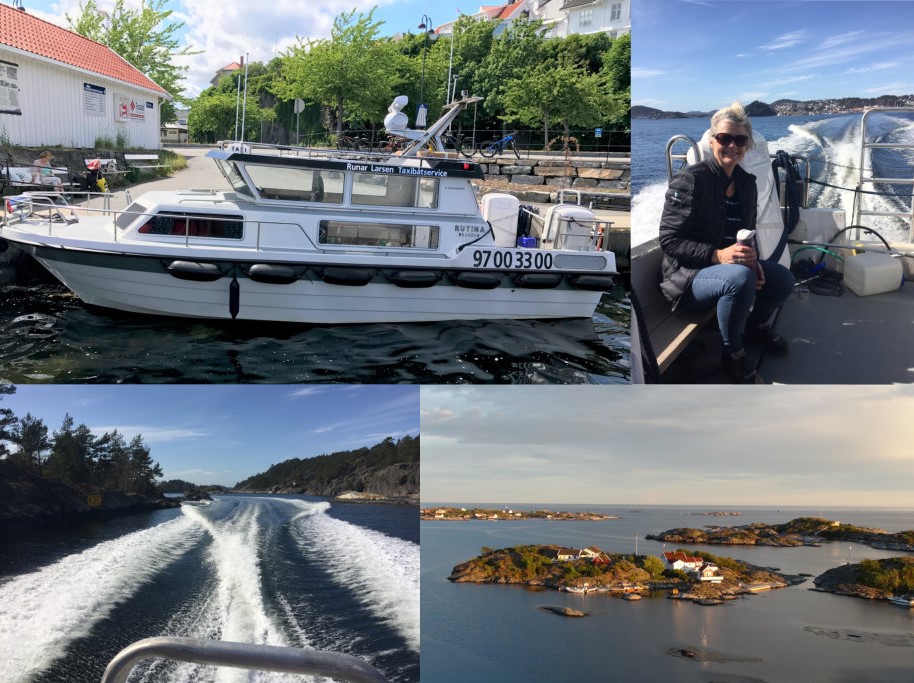 ​​​​
Foto: Eva-Christina Skaarup, Janna Pihl