Practical information

Travel to Telemark - By Air
There are two airports with connection to Telemark:
Skien lufthavn Geiteryggen (SKE)
Address: Voldsveien 204, 3739 SKIEN
Phone: (+47) 35 58 36 50

Torp Sandefjord Lufthavn (TRF)
Address: Torpveien 130, 3241 SANDEFJORD
Phone: (+47) 33 42 70 00

You can also travel to Oslo Lufthavn Gardermoen (OSL) which is about 200 km from Porsgrunn/Skien (around 3 hours by car) or Moss Lufthavn Rygge (RYG) which is 100 km (2 hours) away.

Travelling to Telemark - By Car
Telemark County is located next to Aust-Agder, Vestfold and Buskerud. Located between Oslo and Kristiansand you drive on the E-18 motorway. From south of Telemark to the mountains and the fjords you drive on the E-134 road. Please visit the Norwegian Public Roads Administratons for route planner and traffic information.
Distances between cities inside/outside Telemark: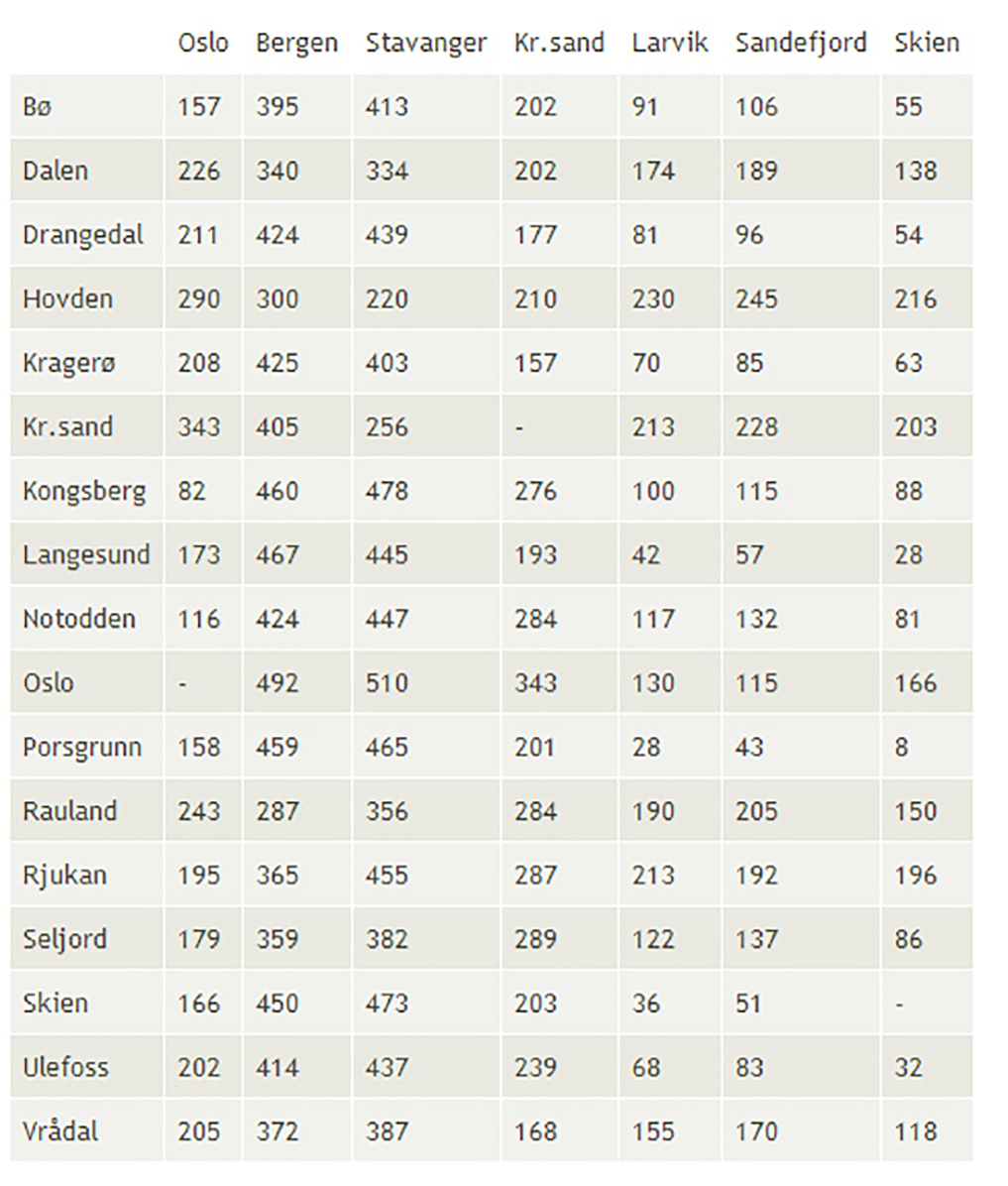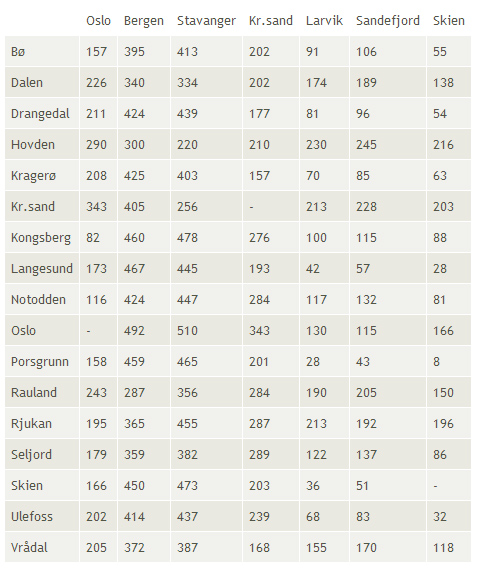 Travelling to Telemark - By ferry
Fjord Line; Daily departures between Hirtshals and Langesund.
Color Line; Ferry from Hirtshals in Denmark to Kristiansand and Larvik. Ferry from Kiel in Germany to Oslo.


Travelling to Telemark - By Train/bus
Visit NSB for timetables and routes by train in Telemark and Norway.
Ask our friendly staff at one of our Tourist Information about guidance along your way in Telemark. Some of the Information Centers are open every day, some are open during the high season.

Tourist information for Vrådal and West-Telemark!

The Touristinformation in Skien is located in The Service senter in the middle of the town.

  Kviteseid Brygge/ Tourist Information Office. Open during summer season.